Understanding Individual Taxpayer Identification Numbers for Immigrants
July 13, 2023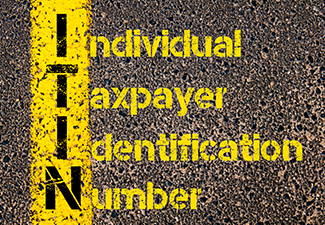 It is a common misconception that undocumented immigrants do not have to pay taxes in the United States simply because they do not have a Social Security number (SSN). Immigrants who work and live in the United States illegally have tax responsibilities just like any lawful immigrant, permanent resident, or U.S. citizen.
While undocumented immigrants may not pay taxes with an SSN, they can get an Individual Taxpayer Identification Number (ITIN) to fulfill their tax obligations. At Corbaci Law, P.C., our immigration attorneys can help you understand everything you need to know about an ITIN, including the risks and benefits of getting one as an undocumented immigrant. We have offices in Marlborough and Woburn, Massachusetts, but represent clients in the surrounding areas as well, including Framingham and Boston.
Are Immigrants Required to Pay Taxes?
If you are an immigrant currently working in the U.S., you may be wondering, "Are immigrants required to pay taxes?" Many immigrants mistakenly believe that if they cannot get a Social Security number, they do not have an obligation to pay taxes. However, immigrants who are authorized to work in the United States are legally required to pay state and federal income taxes.
For tax purposes, the Internal Revenue Service (IRS) categorizes taxpayers as either resident or non-resident aliens. When paying taxes, immigrants often must deal with a number of challenges, such as language barriers when filling out forms to pay taxes. At Corbaci Law, P.C., we help clients understand their responsibilities under U.S. law and work to ensure their interests are protected.
What Is an ITIN?
An Individual Taxpayer Identification Number (ITIN) is a unique, nine-digit tax ID number issued by the IRS. ITINs are issued to those who have no U.S. taxpayer identification number and/or are ineligible to get an SSN.
Basically, ITINs are used to help you fulfill your tax obligations and have an opportunity to account for tax payments even if you are not eligible to obtain an SSN. The IRS issues an Individual Taxpayer Identification Number regardless of immigration status.
What Are ITINs Used For?
The only purpose ITINs serve is federal tax reporting. If you have an ITIN, you can report your earnings to the IRS and conduct business in the U.S. However, many immigrants have certain misconceptions about ITINs. Some of these misconceptions are:
"Having an ITIN means you are authorized to work in the U.S."

"An ITIN makes you eligible to receive Social Security benefits."
Neither of these two things is true. In addition, contrary to popular belief, the government cannot and does not use ITINs to track undocumented immigrants.
Can an Undocumented Immigrant Get an ITIN?
Yes, an undocumented immigrant can get an Individual Taxpayer Identification Number. Having an ITIN allows an undocumented immigrant to pay taxes. In fact, having a solid tax filing history could potentially help you build a strong case for an adjustment of status in the future, though it is worth mentioning that having an ITIN does not guarantee any immigration benefits.
There are no requirements for immigration status when applying for an ITIN. The process of getting an ITIN is easy and straightforward. To obtain an ITIN, an undocumented immigrant must fill out and submit a completed form to the IRS along with their tax return and a document that verifies their foreign status and identity. Acceptable documents include but are not limited to:
passport

civil birth certification

National ID card

USCIS photo ID

U.S. State Department-issued visa

foreign voter registration card

foreign driver's license
Once the IRS approves the application, the ITIN will be sent to the applicant via mail. Typically, the entire process takes anywhere from 6 to 11 weeks.
Representing Clients With Care
If you are an undocumented immigrant, you need to understand what an Individual Taxpayer Identification Number is and how it can help you receive immigration benefits when used correctly. Our immigration attorneys at Corbaci Law, P.C. can provide you with compassionate and results-driven legal representation to protect your future and advocate for your rights. Contact our office today to schedule a consultation.