Dedicated Legal Services
Here to Help You Find a Brighter Future
Serving Individuals & Families in Boston
Immigration Law Attorneys in Boston, Massachusetts
Dealing with immigration law issues on top of the already stressful situation of starting life in a new country can leave you feeling overwhelmed. If you need legal assistance with adjustment of status, family petitions, waivers, and other immigration matters, contact our experienced team of immigration attorneys at Corbaci Law, P.C. in Boston, Massachusetts today to get started.
Christina Corbaci, Esq.
Founder/Managing Attorney
Having been an immigrant in other countries, Christina Corbaci has a personal understanding of the feelings and desires people have when they start a new life in a new place. As an attorney, it is Christina's passion to help individuals and families work their way through complicated immigration issues and move toward positive results. Christina founded her own private firm to provide the individual guidance and skilled legal representation you need to pursue real solutions.
LEARN MORE ABOUT CHRISTINA
Crystal Morillo, Esq.
Associate Attorney
As a child, Crystal Morillo's family immigrated to the United States from the Dominican Republic. Now serving clients as an attorney, Crystal uses this personal experience to help our clients navigate the stressful and complicated immigration system. Joining the team at Corbaci Law, P.C. in 2017, Crystal has become a trusted source of legal assistance for individuals and families going through immigration issues. If you are in need of legal representation, Crystal is ready to help you.
LEARN MORE ABOUT CRYSTAL
Immigration Services from a Team of Knowledgeable Legal Professionals
Real-Life Experience
The team at our firm knows firsthand the challenges faced by immigrants in today's world. With our extensive experience and deep understanding of immigration law, you can feel confident that your case is in strong hands as we work with you to seek solutions to your issues and help you take steps toward the most positive outcome available.
Family-Oriented Service
Immigrating to a different country is a confusing and frustrating process, especially when you have family members to take care of. Our firm is guided by an overarching goal of keeping families together and helping them through the process. We work hard to assist our clients to help their experience with immigration go as smoothly as possible.
"Thanks to attorney Corbaci's help, I will be voting in the next presidential elections as I am now a United States citizen. I highly recommend the team at Corbaci Law, P.C."
CHARLES M.
"Christina is hands down the best! I had quite an unusual case and every attorney I spoke to in NYC (at least 20) didn't want to work with me until I found Christina. Christina plays the biggest part in my stay in the United States. I can't thank enough to her for everything she did for me. Totally recommended!"
ELIF
"We were referred to Christina Corbaci through a friend who told us Christina was an experienced immigration lawyer and had done a great job for him. We then hired Christina and found her to be just what we were looking for, and more. We always felt that we were in great hands when it came to working with Christina."
TRACEY
"Estoy satisfecho con el trabajo que todo el equipo de la firma de abogados Christiana Corbaci an hecho en mi caso y en casos de conocidos. Recomiendo al 100% esta firma son un equipo en quien se puede confiar."
Mauricio U.
Turn to Our Skilled Team at Corbaci Law, P.C.
---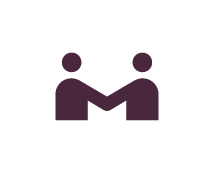 Personal
Everyone you deal with at our firm is personally invested in helping you succeed and reach a positive result.
Compassionate
We understand the trials and troubles you are going through and we will stand by your side through every step.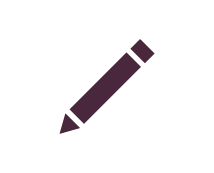 Creative
No two clients or their cases are exactly alike. We will work with you to develop a strategy that suits your unique needs.
The Guidance You Need to Start a New Chapter
Though the decision to immigrate to a new country can bring a whole new life and tremendous excitement, it can also create a lot of stress and emotional frustration for everyone involved. The immigration process itself is very complicated and confusing to navigate. Fortunately, you can receive the guidance and legal representation you need in your immigration case when you turn to our experienced team of immigration attorneys at Corbaci Law, P.C. in Boston, Massachusetts.
At our firm, you can have confidence and peace of mind in the midst of even the most serious immigration problems. Led by attorney Christina Corbaci, our team will work to learn the details of your situation, explain the legal options that are available to you, and help you take the appropriate steps to move toward a positive resolution to your issue. A favorable result may be within your reach. Contact our office today to schedule a consultation to discuss your case.
From family-based processes including adjustments of status, family petitions, and waivers to naturalization, asylum, and humanitarian options such as DACA, TPS, or VAWA (for victims of trafficking, crime, or domestic violence), we will lead you in the right direction. Having a team of knowledgeable immigration attorneys you can trust can make a big difference. We are ready to help you pursue a better future without immigration problems.
You don't have to worry about going through your difficult immigration issues on your own. Turn to our firm for guidance and dedicated legal representation. If you are in Woburn, Malden, Lawrence, or the greater Boston, Massachusetts area, and you or a loved one are in need of assistance in immigration issues, the journey to a solution can begin today. Reach out to us at Corbaci Law, P.C. today and schedule a consultation to start the process.