Naturalization Tips for Immigrants
June 6, 2023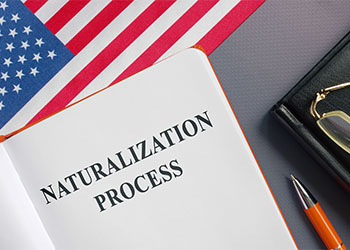 Becoming a citizen of the United States is a vital milestone for both immigrant and foreign nationals living in the U.S. Essentially, being an American citizen offers you the liberty to travel with a U.S. passport, vote during elections, serve on a jury, and help your loved ones migrate to the country. Most importantly, you can enjoy all the exclusive benefits and rights that are only available to U.S. citizens. However, there are several complexities involved in the U.S. citizenship application.
At Corbaci Law, P.C., our attorneys provide outstanding legal services and help clients achieve their immigration and citizenship goals. Our seasoned Massachusetts immigration law attorneys can fully explain the naturalization process and give the best practices and some insightful tips to ensure a successful and seamless application. We are proud to serve clients across Woburn, Marlborough, Framingham, and Boston, Massachusetts.
Tips for Your Naturalization Application
If you're a U.S. permanent resident or green card holder who wants to apply for citizenship through naturalization, here are some insightful tips to assist with your application:
File as Soon as You are Eligible
Becoming a U.S. citizen requires that you are a permanent resident or green card holder for at least five years (or at least three years if you're applying as a U.S. citizen's spouse). Once you're eligible for citizenship, you should file your naturalization application straightaway. The USCIS is often filled with backlogs and generally behind schedule. At times, processing some applications can take three years or more.
Be on Time to Meetings
However, punctuality is crucial during your naturalization application. On all the scheduled days, arrive at meetings and appointments with the USCIS officers, consulate, U.S. embassy, or immigration court early. You can't afford to be late in order not to jeopardize your naturalization application processing. Therefore, avoid any form of delay or lateness at all costs.
Bring all Required Documents
Furthermore, ensure that you attend all scheduled meetings, personal interviews, or USCIS appointments with all required forms and documents. Here is a list of documents to bring along:
N-400 application form.

Copy of your green card (front and back).

Criminal history certified by the court.

Two passport photos.

The filing fee.

Proof of travel (copy of your passport).

Proof of child support payments.

Proof of a tax payment plan or that you're paying your past-due taxes – if you owe any.

Proof that you're still living with your U.S. citizen spouse – for U.S. citizen spouse-based application.

Situations usually vary, and the USCIS may request additional documentation.
Don't Violate Immigration Visa, Work Permit, or Green Card Laws
Additionally, know all the rules, requirements, and laws guiding immigration visas, work permits, and green cards. Obey all rules and laws strictly and do not violate any. The consequences of breaking immigration laws can be severe. In extreme cases, your immigration visa might be canceled, and you may be deported back to your home country.
Prepare for Your Interview
What's more, the final obstacle in your naturalization application is the personal interview. During the citizenship interview, a USCIS officer will examine your English language skills and test your understanding and knowledge of the U.S. government and history. Therefore, you need to prepare diligently for your personal interview to ensure a successful outcome. A practiced naturalization lawyer can coach you intensively for your personal interview and get you well-prepared.
Knowledgeable Legal Assistance
Many green card holders are eligible to become American citizens through naturalization but are unaware of the process. At Corbaci Law, P.C., our attorneys have everything to assist and direct clients through the challenging procedures involved in citizenship and naturalization.
As your legal team, we can inform you about the procedural requirements and help determine your eligibility. Also, our attorneys will help file your naturalization application and complete and submit the necessary forms and documentation. Our team will coach you extensively for the test and personal interview and help you achieve a successful outcome.
Contact us at Corbaci Law, P.C. today to schedule an initial consultation with knowledgeable immigration law attorneys. Our reliable team will walk you through every legal step and ensure that you receive fair treatment. We're proud to serve clients across Woburn, Marlborough, Framingham, and Boston, Massachusetts.