Immigration FAQs
Feb. 1, 2023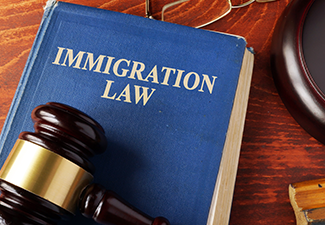 Immigration is a complex and multifaceted topic that can be difficult to navigate. Understanding how immigration laws apply to your situation is essential to make your way through the process successfully and avoid delays or other issues that could arise along the way. We have answered some of the most frequently asked questions (FAQs) about immigration to help make this process easier.
However, do not treat the information we provide below as legal advice. Everyone's situation is unique, which is why you need a consultation with a skilled immigration attorney to understand your rights and options. Contact our attorneys at Corbaci Law, P.C. in Woburn, Massachusetts, to discuss your particular case.
Frequently Asked Questions (FAQs) About Immigration
Below, we will review and answer some of the most frequently asked questions (FAQs) about immigration so that you can gain a better understanding of the basics.
Question 1: What is the difference between a green card and a visa?
A green card is proof of an individual's lawful permanent residence status in the United States. A visa, on the other hand, is issued by a U.S. consulate or embassy abroad, and it allows an individual to request permission to enter the U.S. for a specific purpose (e.g., work or study). A visa does not guarantee entry into the U.S. It only grants permission to request such entry at a port of entry.
Question 2: How can I help my family member gain citizenship?
The process for helping your family member obtain citizenship depends on their current immigration status in the U.S. Generally speaking, if they are already residing legally in the U.S., then they may be eligible for naturalization through which they can become citizens. If your relative is not currently living in the U.S., then you may be able to petition for them as an immediate relative and help them start their journey toward citizenship from outside of the country.
Question 3: Can I become a citizen if I enter the country illegally?
Entering the U.S. illegally will make it more challenging for you to become a citizen because you may have difficulty obtaining legal status first before applying for citizenship. However, depending on your circumstances, other pathways may be available that could eventually lead to becoming a citizen. It's best to consult with an experienced immigration attorney who can assess all options available and provide advice tailored to your unique situation.
Question 4: What is the difference between lawful permanent residence and conditional permanent residence?
Lawful permanent residence refers to individuals who have been granted authorization by USCIS (U.S. Citizenship and Immigration Services) to reside permanently in the United States with some restrictions (e.g., cannot vote). Conditional permanent residence refers to individuals whose lawful permanent resident status is limited due to conditions imposed by USCIS. These conditions must be removed within two years of receiving conditional status or they will lose their resident status altogether.
Question 5: Why would a green card application be denied?
The most common reasons why green card applications are rejected include failure to meet eligibility requirements, submission of false information/documents, criminal background checks indicating disqualifying activities/convictions, or security clearance issues related to terrorism or espionage activities. Again, consulting with an immigration attorney can help you understand if any of these issues might affect your application before submitting it for review by USCIS authorities.
Question 6: Can I live in or work in the U.S. while waiting for my green card?
Yes, you can live and work in the U.S. while waiting for your green card as long as you have a valid visa that allows you to stay in the country legally. In addition, if you are married to a U.S. citizen or permanent resident, they may be able to sponsor you for a work permit while your application is being processed.
Question 7: How long does it take to get a green card visa?
The amount of time it takes to get a green card depends on many factors, including whether or not you are eligible for an expedited processing option and which country your application is from as well as how quickly local processing offices respond to requests and issue decisions on applications submitted in their jurisdiction.
Get the Support of an Immigration Attorney
While the answers above may shed some light on immigration basics, this information should not substitute professional legal advice tailored specifically for your situation. Contact Corbaci Law, P.C. to get informed guidance throughout every step of the immigration process, regardless of what your goals and needs are. Reach out to our office to request a confidential consultation.