Dispelling Myths About Citizenship
July 8, 2022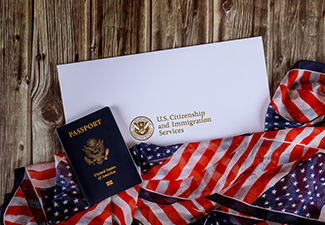 Becoming a U.S. citizen is a crucial milestone in the life of any immigrant or non-U.S. citizen living or working in the United States. With your U.S. citizenship, you can enjoy federal benefits, similar civil rights, and privileges exclusive to only citizens of the United States.
However, there are several collective popular notions surrounding the U.S. citizenship or naturalization process. A person applying for U.S. citizenship could easily make irreversible mistakes without detailed legal guidance. An experienced Massachusetts immigration law attorney can clarify the misconceptions and help you make intelligent decisions in your citizenship application.
At Corbaci Law, P.C., we're committed to offering skilled legal guidance and reliable advocacy to clients in the legal matters of citizenship and naturalization. Our reliable attorneys are available to discuss your unique circumstances and help you understand the citizenship application process.
As your legal counsel, we can guide you through every procedure involved in your citizenship application and improve your chances of a successful application. We're proud to serve clients across Woburn, Framingham, Boston, and Marlborough, Massachusetts.
Common Myths About Citizenship
There are a lot of misleading information and false assumptions out there about citizenship and naturalization. As a result, Massachusetts immigration attorneys must take time to educate their clients about the whole citizenship process, the benefits, how to be eligible, as well as how to apply. Here are some of the most common myths about citizenship and a brief explanation of what makes them not true:
Myth #1: Citizenship Is No Different than Permanent Residency
This is a common misconception. Citizenship is different from permanent residency. A lawful permanent resident (green card holder) also wants to become a U.S. citizen to enjoy all the exclusive rights and privileges available to them. As a U.S. citizen, you can hold federal jobs, vote in elections, bring your family to the country, obtain a U.S. passport issued by the U.S. Department of State, and avoid deportation.
Myth #2: "Continuous Residence" and "Physical Presence" Are the Same Thing
This is false. During your citizenship application, you will need to show your physical presence or continuous residence. Physical presence means that an applicant has been physically present in the United States for a specified period – usually 30 months – within the past five years. Conversely, continuous residence means that an applicant has continuously lived in the United States for the required period.
Myth #3: Being Married to a U.S. Citizen Automatically Makes Me a Citizen
This is another common misconception. Marrying a U.S. citizen doesn't automatically make you a citizen. Nevertheless, you may be eligible to apply for permanent residency (green card) through adjustment of status. Also, if you continue living in a marital union with your U.S. citizen spouse for at least three years, you may be eligible to apply for U.S. citizenship.
Myth #4: If My Children are Citizens of the U.S. I Won't Get Deported
Oftentimes, children born in the United States automatically become U.S. citizens. However, as the child's parent, your citizenship status may be different. Unless you're able to obtain citizenship while in the country, you may get deported if you're an undocumented immigrant. Though, your U.S. citizen child may decide to sponsor you (the parent) when he or she becomes of legal age. This way, you can eventually become a lawful permanent resident.
Myth #5: Stepchildren Qualify as Children for The Purposes of Deriving Citizenship
This is a mistaken belief. Only a stepchild that has been legally adopted by their U.S. citizen stepparent may be eligible for citizenship through them. Such an adoption must also meet certain requirements for citizenship purposes.
Myth #6: If Your Citizenship Application is Denied, There is Nothing You Can Do
This is completely false. Denial is not the end of your journey to becoming a U.S. citizen. If your application is denied, you can appeal the denial, file a new naturalization application, or file a motion to reopen.
Myth #7: Having a Criminal Conviction Disqualifies Me for Citizenship
Unfortunately, having a criminal conviction can be a stumbling block in your path to becoming a U.S. citizen. However, this doesn't completely disqualify you for citizenship – unless it is an aggravated felony or murder conviction. Thankfully, you can apply for Waiver of Inadmissibility – requesting that the USCIS makes an exception for you.
Individual Guidance & Skilled Advocacy
Applying for U.S. citizenship often involves several complexities. However, knowing what to expect when filing your citizenship application and being able to differentiate between facts and fiction can make it easier to navigate the citizenship process. Therefore, when applying for citizenship, consulting with a skilled immigration attorney is crucial for detailed guidance and to help you make intelligent decisions.
At Corbaci Law, P.C., we have the diligence and expertise to assist and guide clients through the complexities of U.S. citizenship applications. Even if your application was denied, we can attempt to appeal the denial. Above all, we will dedicate every resource at our disposal to ensure a smooth and successful application. Having us on your side can make a significant difference in your citizenship application.
Contact Corbaci Law, P.C. today to schedule a simple consultation with experienced naturalization attorneys. Our trusted legal team can offer you the personalized legal counsel and brilliant advocacy you need. We're proud to serve clients across Woburn, Framingham, Boston, and Marlborough, Massachusetts.